Yes! You heard correctly we moved, please join us in welcoming us to our new location, stop in or schedule an appointment today. Our new location is at 201 S. Mill St South Lyon MI 48178.
We apologies in any inconvenience that our move has made in scheduling your vehicle repairs. We're still working out the kinks. We greatly appreciate your business and understanding during this time. Our goal is to always ensure that our customers are satisfied with the service we provide. If we do not meet the expectations that you have of us please let us know and we will work hard to correct any issue. Our customers are #1 without them we wouldn't be the shop we are today, your opinion matters greatly, there is no suggestion too small or no request too large, we will consider all suggestions to better our service.
Again Thank you,
The National Mechanix Team
If you haven't been by recently, you should stop by and say hello and check out our New Waiting Rooms. So the next time you come in for service you will know that you are able to relax and enjoy free water bottles in our nicely appointed waited rooms. So please come by and take a look.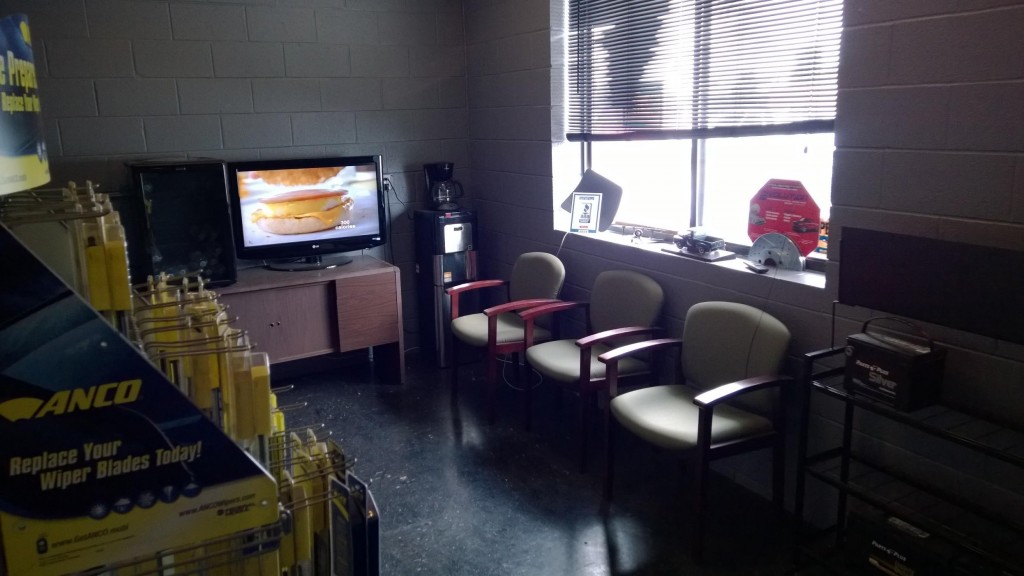 We apologize for any inconvenience that this may cause. We will reopen the week of 5/26. Please call if you have any questions, or to make an appointment for the week of 5/26. We appreciate your business and hope that you have a nice weekend.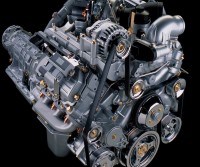 The Ford 6.0L Powerstroke Diesel engine first debuted alongside the reliable old 7.3L in 2003, and then replaced it completely in 2004. At first, it seemed to revolutionize the Ford Diesel trucks. However, it very quickly became apparent that some of the engineering fell down badly, with poorly designed parts, cheap materials, and a general lack of quality that produced many unhappy Ford customers and some class-action lawsuits against the company. The problems arise mostly in replaceable parts, and often arise early in the engine's life. Most of the trucks on the road now are more reliable than when they came off the showroom floor, due to the problem parts failing quickly and being replaced with better constructed parts.
It's Critical to Catch Issues Sooner rather Than Later
In 2008, Ford then released the 6.4L Powerstroke, and Ford customers were hopeful that this engine would not suffer the extensive problems of the 6.0, but this was not the case. Some of the same issues cropped up, plus some new ones, and made many people want to give up on Fords new diesels altogether. Many of the issues can be repaired, and if it is caught early, it doesn't necessarily need to cost you too much money. Once the faulty parts are replaced by better engineered, higher quality ones, both engines are good to go for years, as the basic Diesel engine has the same Ford diesel longevity once these issues are resolved.
At National Mechanix, We Can Help
The team at National Mechanix is extremely experienced when it comes to ironing out 6.0 and 6.4 Powerstroke issues, and we have all parts on hand in our workshop – so there is no need for you to wait for parts to be ordered. Our diesel repair technicians know all the common failures and the symptoms of these failures, so we can save you time and money.
There are some common problems to check if you own a Ford 6.0L or 6.4L. If you feel things aren't right in your engine, don't keep driving and hope it will all be good, give National Mechanix a call and speak to one of our experienced diesel repair technicians about the problem. Below are some of the common problems that our staff are well equipped to handle when it comes to your diesel repair.
We Can Help by Doing a Complete Oil Change
Oil Cooler failure can be an expensive problem in the 6.0. Residual sand, after-casting and poor quality oil can cause blockages. Not only that, but the gaskets have also been known to fail because of this. To prevent failure, change the oil as recommended with a quality oil, and fit an genuine OEM oil filter, which National Mechanix has in stock and is easily replaced by our experienced diesel repair technicians.
Ruptured EGR Coolers result from coolant entering the exhaust manifold. Especially in the later 6.0 model, it can easily block if soot goes into the coolant. All models of the 6.0 and 6.4 are prone to blockages, so regular attention at every servicing is a must. If one or both of the Coolers fail, replacing with aftermarket Coolers will dramatically alleviate the issue.
We Have The Skills and Experience Necessary to get the Job Done
The original ICP and IPR sensors commonly fail, so if you haven't had yours checked yet then let our National Mechanix staff know; replacing them before they fail will save you a lot of time.
Frequent DPF regen in the 6.4 often leads to rapidly elevated oil levels, so if you do a lot of towing with these trucks, you have to be rigorous when it comes to servicing. If anything, service more regularly than recommended to make sure you stay on top of this. Bring your truck in to National Mechanix and tell the staff how often you use it for towing.
If any modifications or parts replacements are undertaken, make sure the TTY head bolts are replaced, as the factory bolts are only designed for one use. Our diesel repair technicians know to do this of course.
Don't take your Ford 6.0 or 6.4L to a mechanic who isn't experienced in handling the unique issues these trucks suffer from. Come and see our experienced staff at National Mechanix, we have the expertise and all the necessary parts on hand. We'll save you time, money, and restore your truck to reliability, so you don't have to worry about it continually breaking down.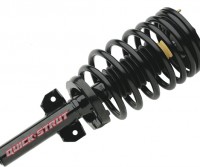 Driving can be a hassle. What makes a potentially enjoyable cruise turn into a nightmare is when something isn't working right with your vehicle. Let's look at some common annoyances with driving:
A stiff steering wheel that makes noise and has trouble turning.
Your vehicle swaying when trying to make a turn. 
Too much bouncing. 
Instability when braking.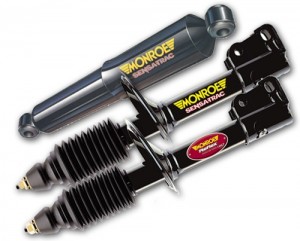 The one thing these problems have in common is that they're signs of strut or shock damage. If you're experiencing any of these symptoms, you may be in need of auto repair for your struts and shocks.
If you go without repairing your struts and shocks, you're going to be in for a bumpy ride. As far as auto repair services go, struts and shocks are crucial when it comes to comfort.
Like most people, you probably haul many different things in your car. Maybe you have a porcelain family heirloom in the backseat, or eggs you just bought at the store or a piping hot cup of coffee in the cup holder.
If you're struts and shocks are in need of repair, here's the most likely outcome:
Your family heirloom will be history. 
Your eggs will scramble in the backseat. 
Your coffee will go everywhere accept your mouth.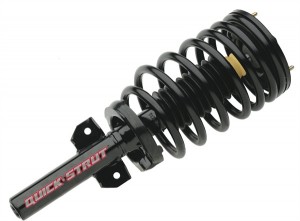 Besides preserving your various items and groceries, isn't going to an auto repair facility and having your struts and shocks replaced worth the price in stress?
If you have a long commute to work, as many people do, a stiff steering wheel or unpredictable breaking cycles will only make it seem longer. Even a drive across state lines can fly by if your ride is smooth and uninterrupted by faulty mechanisms.
Consider the swaying of the vehicle when struts and shocks are in need of repair. Combine that with a stiff steering wheel and the odds of having an accident have gone up dramatically.
Did you know that tires can wear down unevenly due to problems with struts and shocks? This is just another reason to visit our auto repair facility and have our technician's inspected the condition of your struts and shocks. It is going to save you a lot of money in the long run.
As you can see, making sure that your struts and shocks are in good condition will make your driving smoother and easier. Your steering and tires will be in perfect alignment with your ideal drive. Don't wait until you've worn down your tires or crashed into a building to get your struts and shocks fixed.
Come into our auto repair facility and get this done before the road turns bumpy. We are conveniently located in Whitmore Lake, MI and we love to take care of customers in our local area as well as customers from surrounding areas such as Hamburg, Pickney, Brighton, South Lyon and many other. Please stop by so we can make sure your vehicle is in top notch condition.
National Mechanix is able to provide ALL of the updated parts for your engine when we preform our diesel engine repair service. If your diesel vehicle is giving you trouble call us today and ask about our Diesel Engine Repair Service.
Particular Engines that we provide service on a regular basis:
Ford Diesel 7.3L  (1994 – 2003)
Ford Diesel 6.0L (2003 – 2007)
Ford Diesel 6.4L (2008 – 2010)
Ford Diesel 6.7L (2011 – Present)
Below are some photos of the updated parts that we supply along with the BAD BROKEN PARTS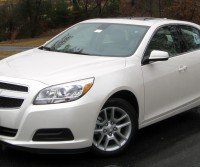 "A really good mechanic is sometimes hard to find! When you find that someone, you really want to make them your go to person for anything and everything related to your car. Trust is of the utmost importance as well as knowing that the work / cost value relationship is key. At National Mechanix, Kyle and his team are just all of that. They fix it right the first time, they are concerned that you are pleased with the work, they follow up after the work has been done, and always explains your options / costs so that you know where you stand. We have referred a number of people and have had nothing except positive feedback for their experiences with Kyle and his team. Go out of your way if need be when you are looking for someone you can trust. National Mechanix is one of those places!" – Mike E.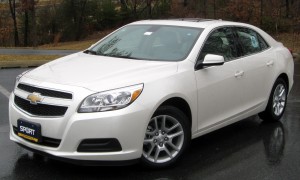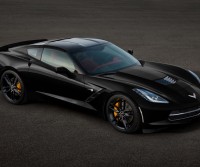 We would like to welcome you to our new site. Our old site served us well fore the past few years, but it was time for a refresh. With our new blogging area we will be keeping you up to date on all of the new and interesting projects coming into our shop. Thanks again for visiting we hope to see you soon.