If your vehicle is not able to make it to our shop on it's own, let us know. We are able to offer very inexpensive towing services.
Engine Rebuilding
Ford 6.0L , 6.4L , 6.7L Diesel Engine Repair
Brakes
Steering and Front-End Work (tie-rod ends, ball-joints, and idler-arms)
Tire Rotation
Charging Systems
Electrical Repair (including starter, alternators, turn signals, power door locks, and power windows)
Maintenance Tune-ups
Struts and Shocks
Transfer case repair
Front and rear differential repair
Axle Repair
Clutch Repair
Hydraulic System Repair
Oil Changes
Transmission Fluid & Filter Changes
CV Axle Repair and U-joints
Cooling Systems (including belts, hoses, water pumps, radiators, and heater cores)
Coolant Flush and Fill
Fuel Pumps
Windshield Wiper Repairs
Headlights, Turn-signals, and bulb replacement
If you don't see the service you need on this list, just ask.
We always look under the hood
Here at National Mechanix we always want to make sure that your car is in the best operating condition. That's why every vehicle that rolls in our door receives a 29 point inspection, from engine fluids to tires were going to make sure that your vehicle is road worthy and above all else safe to drive. We have all been to a shop where we come in with one automotive problem and a week later were back with another, just because no one took the time to inspect anything else then what you told them was wrong. That doesn't happen here, we always look over the vehicle as a whole instead of one part.
National Mechanix is able to provide ALL of the updated parts for your engine when we preform our diesel engine repair service. If your diesel vehicle is giving you trouble call us today and ask about our Diesel Engine Repair Service.
Particular Engines that we provide service on a regular basis:
Ford Diesel 7.3L  (1994 – 2003)
Ford Diesel 6.0L (2003 – 2007)
Ford Diesel 6.4L (2008 – 2010)
Ford Diesel 6.7L (2011 – Present)
Below are some photos of the updated parts that we supply along with the BAD BROKEN PARTS
We take care for your vehicle
We can fine-tune your car
We take performance upgrades seriously. That's why we only use the best brands and parts. One of the upgrades that we provide is our
Performance Brake Service
providing you only the best brake pads and Cross-Drilled and Slotted Rotors.  When you come to us for performance upgrades your not going to get "performance" your going to get PERFORMANCE. We say this because other shops may call something performance when really it is more of a mid-grade part, when we say it we mean it.
We don't just stop at upgrades that help you stop better, because we love to make you go better. Bring your vehicle by and we'll tell you all about what we can do to give it better get up and go. We are also able to provide high performance exhaust systems such as MagnaFlow.
National Mechanix enjoys meeting the demand of our fleet customers. We have established a reputation for friendly and knowledgeable services. We repair your vehicles as if they were our own. We have ASE and State of Michigan Certified Technicians with a clean, secure, licensed and insured repair facility. Please contact us and we will let you know what we can do for you and your fleet of vehicles.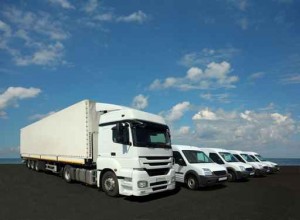 Here you can see some of the services that we have to offer and what you'll pay for that
Service Highlighted in RED is the item that is on sale this month.
| Service | For Car | For Truck |
| --- | --- | --- |
| Gas Engine Oil Change and Filter Service, up to 5 Qts. Synthetic Blend | $39.95 | $39.95 |
| Brake Service (Per Axle), includes new pads and rotors | $249.95 | $289.95 |
| Performance Brake Service (Per Axle), includes new Severe Duty Brake Pads and Cross Drilled and Slotted Rotors | $349.95 | $399.95 |
| Auto Transmission Service, includes filter, up to 5 Qts. of Fully Synthetic Fluid | $189.95 | $189.95 |
| Hydraulic Brake System Line Flush, up to 3 Qts. | $49.95 | $49.95 |
| Engine Diagnostic | $49.95 | $49.95 |
| Air Conditioning Service, Freon Included | $99.95 | $99.95 |
| Cooling System Drain & Fill, up to 5 Gallon | $149.95 | $179.95 |
| Power Steering Flush | $49.95 | $49.95 |
| 3 Part Fuel Injection Service – ON SALE REGULAR – $109.95 | $99.95 | $99.95 |
| Front Differential Service | $79.95 | $79.95 |
| Rear Differential Service, includes Synthetic Fluid and Limited Slip Additive | $154.95 | $154.95 |
| Transfer Case Service | $69.95 | $69.95 |