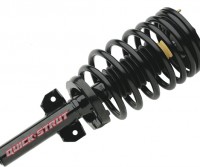 Driving can be a hassle. What makes a potentially enjoyable cruise turn into a nightmare is when something isn't working right with your vehicle. Let's look at some common annoyances with driving:
A stiff steering wheel that makes noise and has trouble turning.
Your vehicle swaying when trying to make a turn. 
Too much bouncing. 
Instability when braking.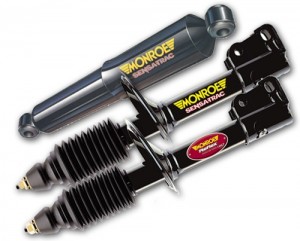 The one thing these problems have in common is that they're signs of strut or shock damage. If you're experiencing any of these symptoms, you may be in need of auto repair for your struts and shocks.
If you go without repairing your struts and shocks, you're going to be in for a bumpy ride. As far as auto repair services go, struts and shocks are crucial when it comes to comfort.
Like most people, you probably haul many different things in your car. Maybe you have a porcelain family heirloom in the backseat, or eggs you just bought at the store or a piping hot cup of coffee in the cup holder.
If you're struts and shocks are in need of repair, here's the most likely outcome:
Your family heirloom will be history. 
Your eggs will scramble in the backseat. 
Your coffee will go everywhere accept your mouth.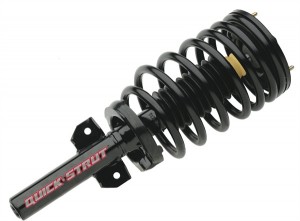 Besides preserving your various items and groceries, isn't going to an auto repair facility and having your struts and shocks replaced worth the price in stress?
If you have a long commute to work, as many people do, a stiff steering wheel or unpredictable breaking cycles will only make it seem longer. Even a drive across state lines can fly by if your ride is smooth and uninterrupted by faulty mechanisms.
Consider the swaying of the vehicle when struts and shocks are in need of repair. Combine that with a stiff steering wheel and the odds of having an accident have gone up dramatically.
Did you know that tires can wear down unevenly due to problems with struts and shocks? This is just another reason to visit our auto repair facility and have our technician's inspected the condition of your struts and shocks. It is going to save you a lot of money in the long run.
As you can see, making sure that your struts and shocks are in good condition will make your driving smoother and easier. Your steering and tires will be in perfect alignment with your ideal drive. Don't wait until you've worn down your tires or crashed into a building to get your struts and shocks fixed.
Come into our auto repair facility and get this done before the road turns bumpy. We are conveniently located in Whitmore Lake, MI and we love to take care of customers in our local area as well as customers from surrounding areas such as Hamburg, Pickney, Brighton, South Lyon and many other. Please stop by so we can make sure your vehicle is in top notch condition.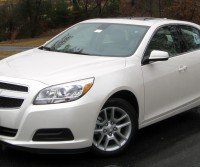 "A really good mechanic is sometimes hard to find! When you find that someone, you really want to make them your go to person for anything and everything related to your car. Trust is of the utmost importance as well as knowing that the work / cost value relationship is key. At National Mechanix, Kyle and his team are just all of that. They fix it right the first time, they are concerned that you are pleased with the work, they follow up after the work has been done, and always explains your options / costs so that you know where you stand. We have referred a number of people and have had nothing except positive feedback for their experiences with Kyle and his team. Go out of your way if need be when you are looking for someone you can trust. National Mechanix is one of those places!" – Mike E.